Palomar's Crumpled City ™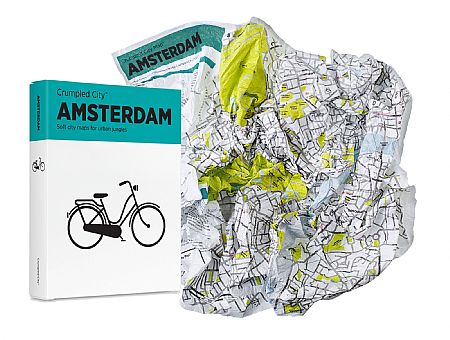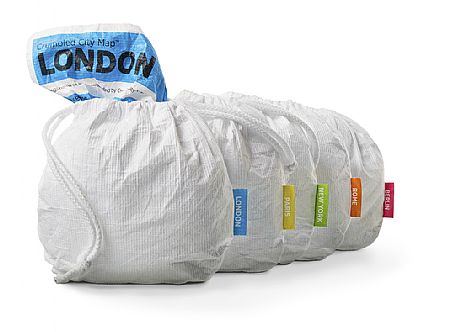 How many times have you driven yourself mad trying to fold a map along the original creases?
How many times have you been tempted to screw it into a ball and stuff it in your pocket or bag?

Here is the map you've always wanted:
soft, extra-light, beautiful to look at and doesn't mind being ill-treated.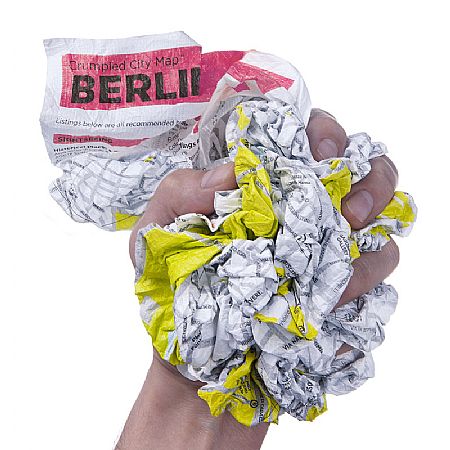 It is truly indestructible !!!

original graphics on each map makes it possible to easily find your way around the city you are visiting.
Index of all the Monuments, Museums, Art Galleries, Buildings, Historical Places and Parks can be easily found on the map.
And the best, an original list of the city's "SoulSights".
Places chosen to excite you. Intense emotions that are brought to life by the people passing through or stopping off in them.
Visit these places and you will feel like an artist, a poet, a photographer, a director, a lover and a dreamer.

Crumpled City™ is a Registered Community Design by Palomar srl
Crumpled City™ is a trademark of Palomar srl
How to use:


| | |
| --- | --- |
| | Crumple it before use! |
| | It just takes 2 seconds to open and close this innovative soft map. |
| | The map includes all the most important information about the city as well as a list "SoulSights". |
| | Weighing only 20 grams, it is super resistant and 100% waterproof. |


the cities...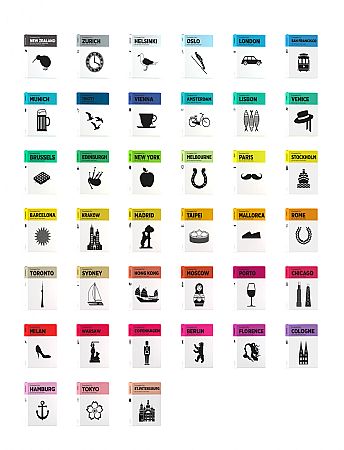 Design Plus Award 2012
Crumpled City™ maps, by Emanuele Pizzolorusso for Palomar, has been awarded with Design Plus Award at Ambiente Fair 2012


European Consumer Choice Award
Crumpled City™ maps, by Emanuele Pizzolorusso for Palomar, has been awarder with European Consumer Choice award 2012